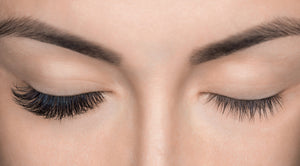 NO PREREQUISITES
You will leave this course with the tools, products, and the confidence to lashing your own. If you are not confident we will continue to help you until you are, at no extra cost.
9:30 am to 4:30pm day 1 and 2
9:30 am to 3:30 day 3
This course will be held in Langford. Details and address will be sent upon booking. . 
This class will be taught by Lisa Trahan or Hayley Findley and Yemima Gledhill. Lisa has over 9 years experience training in Classic Lash Lashes and 8 years training in Volume Lashes.  Lisa was an Educator for Micha Lash / Nova beauty for over 7 years with great success. We promise you are in good hands. 
Hayley has 6 years experience Lashing and has been successfully teaching along side of Lisa for 2 years. Hayley is very talented and an excellent Educator.  
Yemima has been in the Beauty Industry for 11 years and is an amazing Lash Artist. Yem brings a fresh perspective to the classroom.  She has been with Bourdon Beauty from the start. 
COURSE OUTLINE

DAY 1
    •    Introduction to classic, hybrid, and volume eyelash extensions
    •    Equipment and supplies
    •    Eye Anatomy and Eye Health
    •    Lash growth cycle
    •    Styling for all eye shapes
    •    Safety, Health Canada sanitation sterilization practices 
    •    Lash extension types
    •    Lash extension curls, lengths and width
    •    Client consultation
    •    Allergies and reactions
    •    Adhesive and environment
    •    Kit review
    •    LUNCH 12:15 pm
    •    Demo
    •    Mannequin head practice, classic           application and removal
    •    Questions and answers                       
DAY 2
    •    Homework review
    •    Troubleshooting and Important reminders
    •    Room and client preparation
    •    Bourdon Beauty's Lashes, products and aftercare product review
    •    Mannequin head practice/Lash Mapping/Eye Shape 
    •    Lunch 12:15 pm
    •    Live Model CLASSIC practice @ 12:45 pm
    •    Client consultation and consent forms
    •    Client aftercare
    •    Proper picture taking methods, social media and pricing
    •    Cost per service and return on investment         
Day 3 
 HYBRID application.
    • Live Model HYBRID practice 10:00 am
Certificate of completion will be awarded at the end of the course.                         
You will be asked to complete 5 models for homework over 3 months. Upon satisfactory completion, you will receive your full Certification.
You will need 2 models:
Day 2 - Model arrives at 12:45 pm
Model is required to stay till the end of the class if needed.
Model instructions: Minimum age is 18. No eye makeup, and must arrive with clean lashes. No eye cream. No caffeine prior to appointment. No contact lenses. No pregnant models. Models must be able to lay on their back for a long period of time. Ask your model to bring headphones, music or audio-book.
This is a quiet Service.

DAY 3 - Model arrives at 10 am     
Bourdon Classic Lash Kit Includes:  
1 x .15 D Curl mixed tray
1 x .15 C Curl mixed tray
1 x .20 C Curl Flat mixed tray 
1 x .20 D Curl mixed tray                                                                                                      1 x 0.7 Volume mixed tray                                                                                                    1x 0.5 9D mixed length hand made fan and sticky pad          
1-Bourdon Foaming Lash Cleanser
1- Queen Bee Adhesive
1-Bourdon Primer
1-Bourdon Remover
1-50pkg Lint Free Brushes
1-50pkg Mascara Wands
1-100pkg Micro Brush
2-3m Tape                                                             
1- Nextcare Tape                                                 
1-Lash mirror                                           
1-air Blower                                                           
2-Lash tiles                                             
1-Lash removal wrap
20-Eye Pads
1 -Straight Tweezers                                           
1-Curved Tweezer
1-Angled Tweezer                                               
1-Stong Curved Tweezer                       
2 -Masks                                                                 
1-Jade Stone and stickers 
1-Sterilization tray       
1-CS20 Sterilant
1-PreEmpt RTU Wipes or Spray                         
1-Nanomister         
1- Hydrometer                                                                                                      
1-Manual and Consent forms
Kit contents is subject to change depending on availability. 
And much more....
50% of your tuition is non refundable.